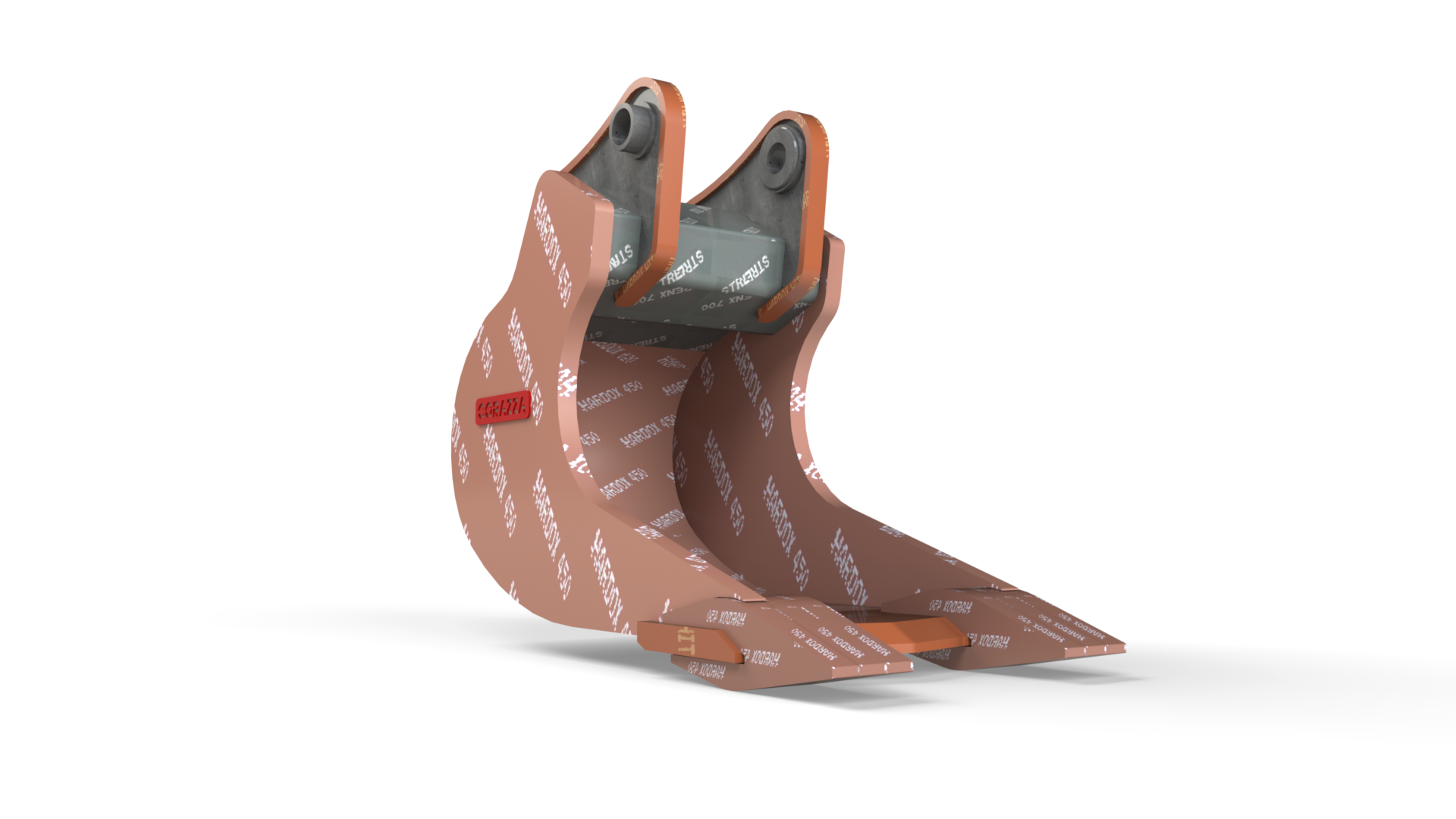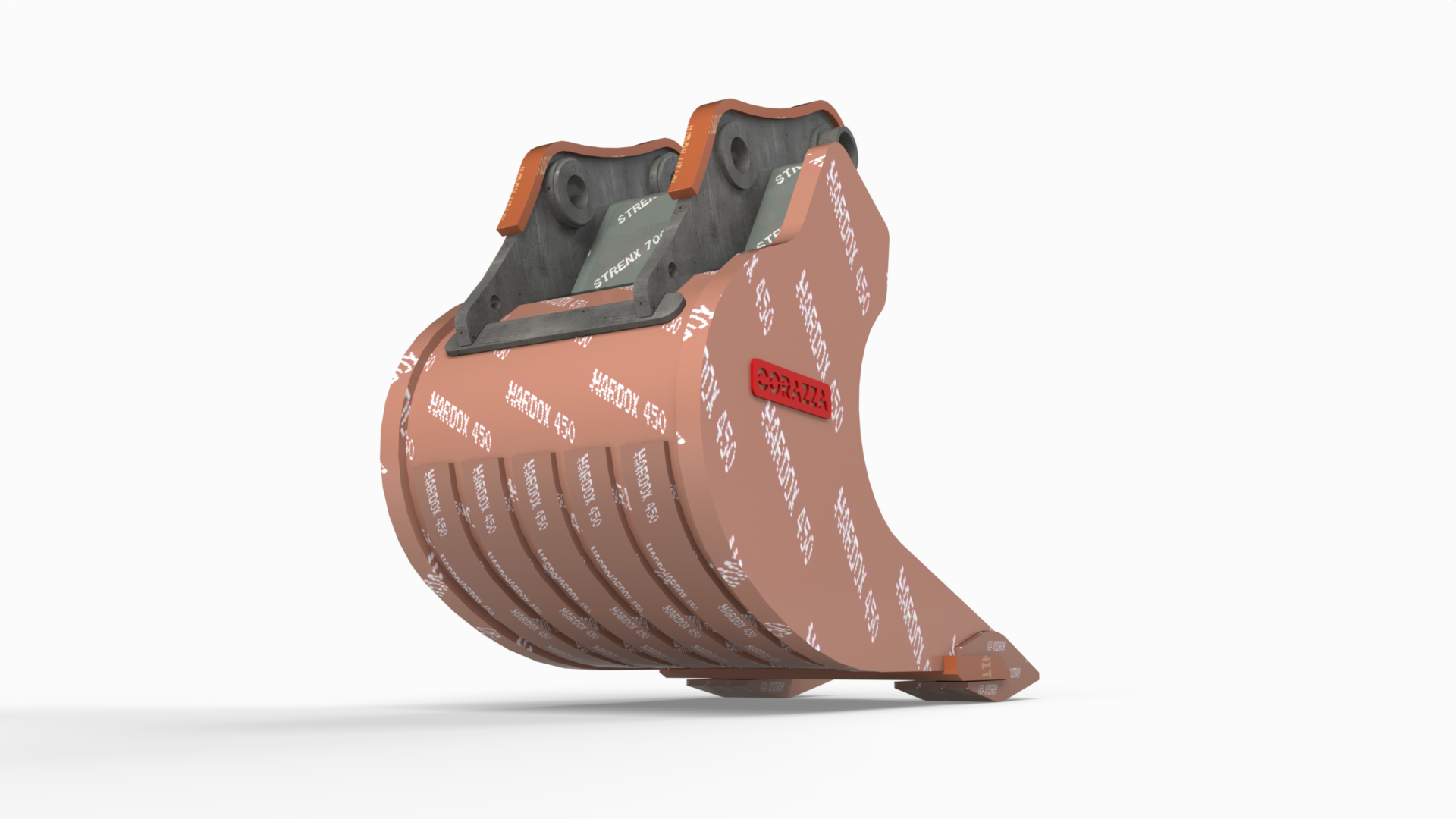 CARRARA Bucket
Bucket designed for machines with an operating weight heavier than 45 tons.
Ideal for detaching, extraction and block handling in low-medium abrasion quarries.
Equipped with delta blade and lamellar side teeth in HARDOX® 450. Shell bottom, Top-box and hinges are made of STRENX® 700 structural steel while the rear reinforcement stripes are made of HARDOX® 450; on request it is possible to mount an additional central tooth.
PLUS
DESIGNED FOR LOW-MEDIUM ABRASION CONDITIONS
SHELL, TOP BEAM, HINGES MADE OF STRENX® 700
HARDOX® 450 DELTA BLADE AND LAMELLAR TEETH
AVAILABLE FOR ALL EXCAVATORS AND QUICK COUPLERS (RECOMMENDED FOR EXCAVATORS ABOVE 45 t)