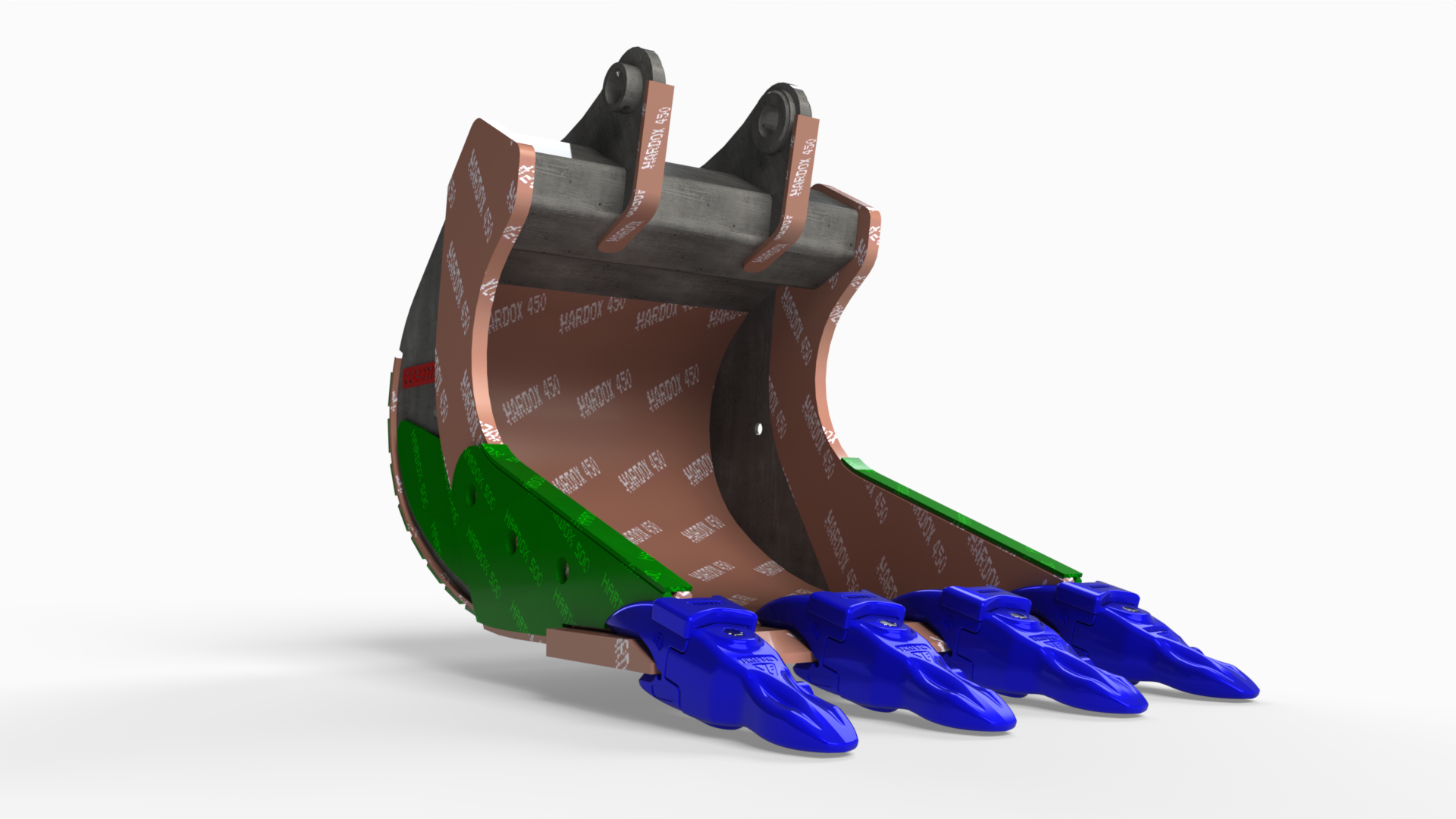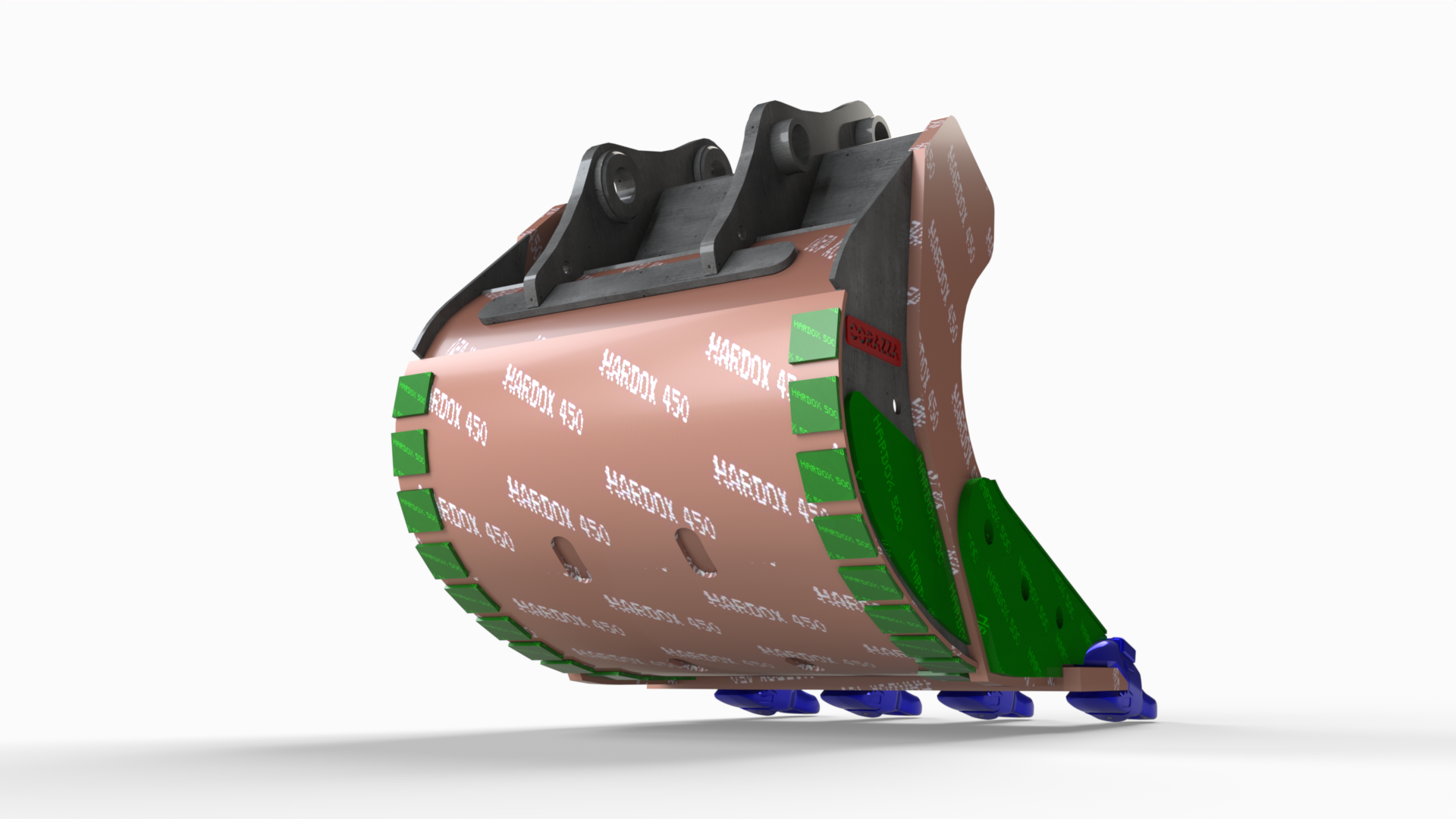 Quarry Bucket
It is designed for quarry block handling, large block sections detaching and related material loading.
Ideal solution for materials with medium to high abrasion levels.
Entirely manufactured of HARDOX® 450 with double shell and HARDOX® 500 reinforced side-plates. The blade is equipped with customers' choice of tip-adapter system and replaceable rock tips.
PLUS
QUARRY APPLICATION/MEDIUM-HIGH ABRASION
DOUBLE SHELL
HARDOX® 450 BUCKET STRUCTURE WITH HARDOX® 500 REINFORCEMENTS
AVAILABLE FOR ALL TYPES OF EXCAVATOR AND QUICK COUPLERS